Integrated Automation System
Giving you the tools you need to enhance your vessel's performance, safety and environmental credentials.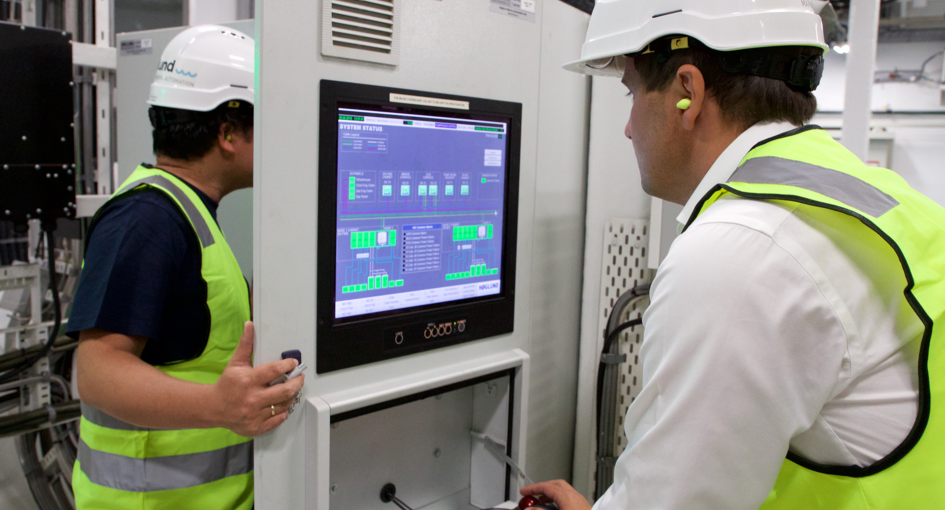 Høglund Integrated Automation System (IAS) is a highly flexible marine solution, designed to meet the complete range of automation, monitoring and control tasks on board modern vessels. The platform is known for its advanced functionality, simple configuration and user-friendly operations, and our customers have played and still play a crucial role in its development.
Benefits of Høglund IAS
Reliable
Flexible, reliable marine solution for automation, monitoring, and control tasks.
User friendly
Intuitive, user-friendly software
Low Lifetime Cost
High-end hardware and low service cost
Høglund IAS Hardware platform
Høglund offers a modular range of control hardware for both alarm systems, process automation and safety systems.

The system supports both single and redundant controllers in a modular fashion. The addition of controllers or I/O can be done without affecting (or putting at risk) the vessel under control. All units are 'Hot-Swappable' and 'Hot-Configurable' leading to a reliable and available system with very low MTTR figures.

Høglund IAS Software platform
Høglund automation platform is based on the state-of-art technology developed by Høglund engineers, known for its user-friendly functionality. The platform is modular and scalable, making it suitable for systems ranging from a few hundred signals to those comprising several thousand. Høglund self-developed engineering tools make it possible to take on any challenge and customized automation solutions within a short delivery time.
Høglund advanced playback functionality is included in all our deliveries.

Høglund Integrated Automation products
«Thanks to Høglund's integrated systems, it is much easier to get the information we need to optimize systems and solve any issues»
Leif Larsen, Director Newbuilding & Projects, Utkilen