Playback & Data Capture
Høglund Playback function is one of the most important solutions we have ever developed. It's an extremely helpful tool when troubleshooting incidents - unmatched in the market, enabling the operator to go back in time and see all alarms and events as if it were live data.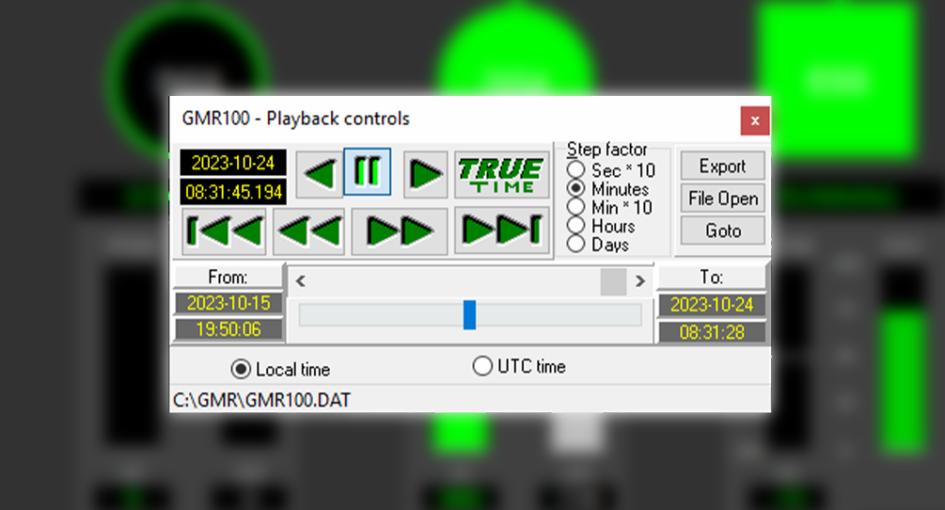 Høglund Playback function is an integrated logging system with graphical presentation. All signals are stored into a history file with a storage capacity for up to a year logging length, depending on disk size. When running in playback mode, the operator can see all displays as in real time mode. The operator is able to go back in time to a specific time period or incident. He may then navigate though all displays continuously and freeze the playback with the pause button. The operator can then step backwards or forwards in the intervals set by the "step factor" and with the PLAY button, continue the playback.
All object displays and trend functions will work as normal in playback mode. This function is a very useful tool for the operators when troubleshooting incidents onboard the vessel.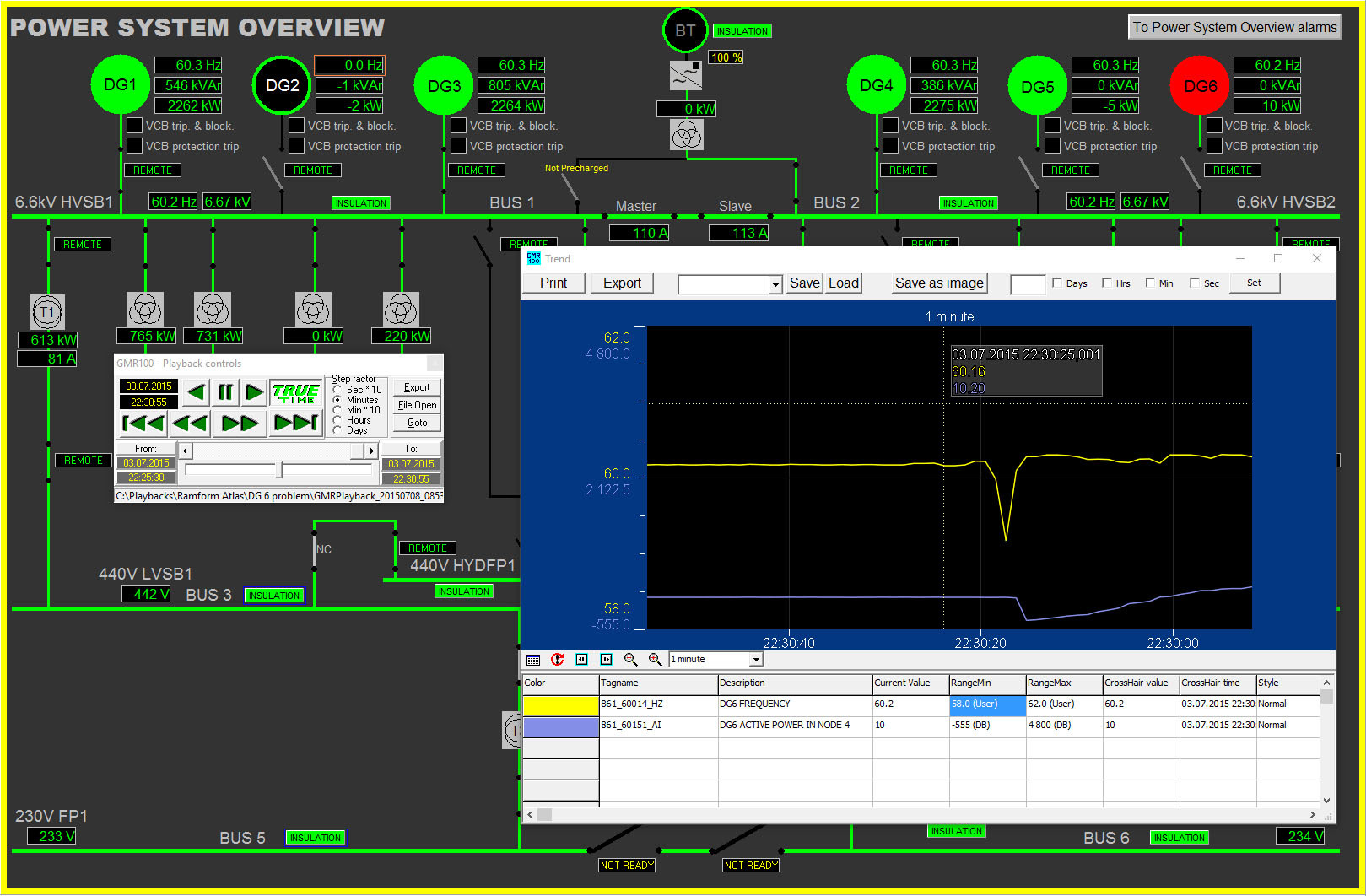 Fast Data Capture
Playback function is normally storing all values once every second. With Fast Data Capture enabled, Høglund Operator Station will store selected signals/values at 100ms interval. Selected signals are often related to PMS/EMS functionality.

Sequence of Events
In addition to Fast Data Capture, Høglund Operator Station also supports Sequence of Events (SoE) storage. Using ABB digital input modules with SoE functionality, each event is timestamped on the I/O module with 1ms accuracy. All events are stored within a dedicated SoE PRILOG database.
Export Function
The export function allows you to export all signals from a specific time period into a file type of your selection. If you select to make an .exe-file, this file contains all files needed to start the playback, and may be started on any computer. User will then see all displays and values from the exported period in a 30 minutes demo. This file may be sent to HMA for analysis or to the respective customers or management as information or demonstration.
Signals may also be exported as an excel file to be used for analysis or information. The excel format cannot handle all signals in a normal sized system as this will overflow the excel sheet. That is why an excel export requires the operator to manually choose witch signals to be exported into the excel file. He may also export the lowest, highest and/or average value of the signal within a specified time period.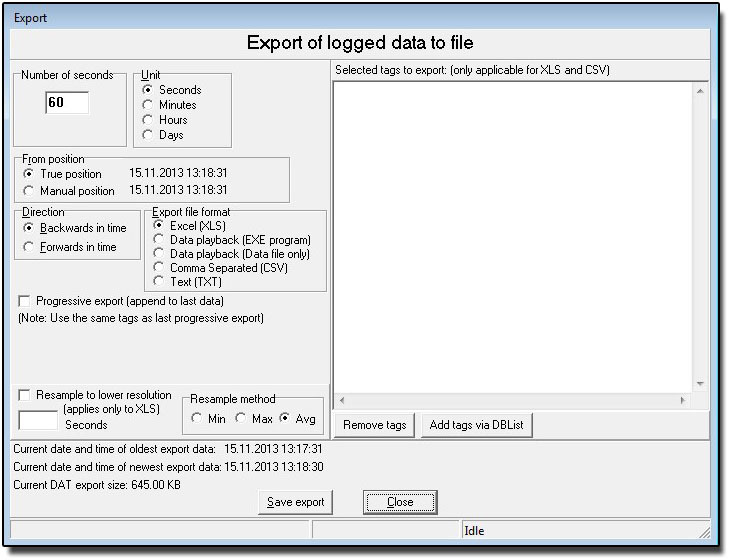 «Hoglund's system offers unique features which have proved invaluable in the day to day running and problem solving onboard. It is so effective at doing this mainly due to the Playback function, something as far as I am aware no other manufacture offers. The ability to analysis second by second every data point measured, as far back as required, ensures that there can be no misinterpretation of events, massively speeding up the process of fault finding.»
Marc McCrindle, Chief Engineer, M/Y IJE
Relevant articles
Interesting features by our product experts to help you appreciate the complexity in shipping!