Retrofit & Upgrades
Høglund has a proven track record in performing retrofit upgrades for all types of vessels. We install integrated systems that improve the lifetime value of your vessel, by ensuring reliable performance and lower operating costs.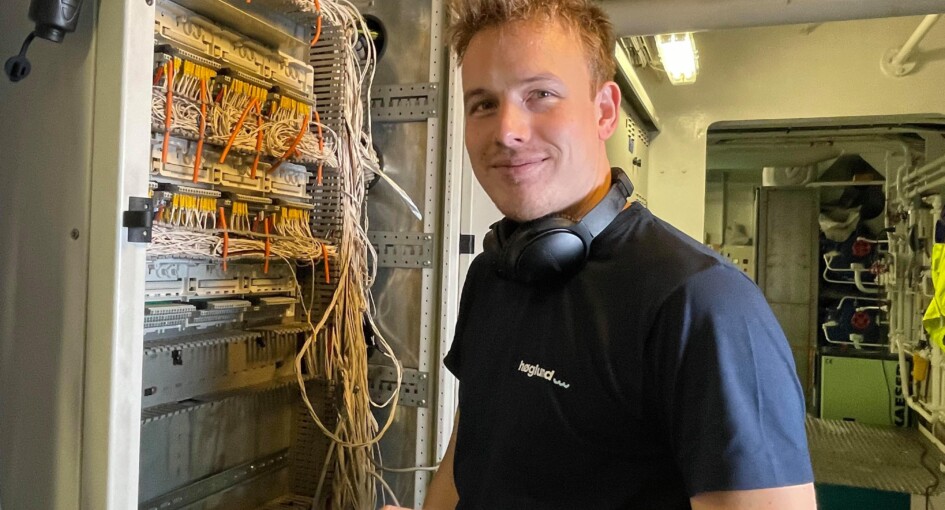 Høglund Retrofit department brings new technology to aging systems. We deliver turnkey solutions at a very competitive price and time frame, to which many shipowners will vouch.
Hardly any job is too complex for us and we pride ourselves at executing our projects with skill, flexibility and transparency.
Skilled Retrofit Technicians
Our dedicated retrofit team is engaged in a number of projects across the globe, acting as trusted consultants at every stage of the design, installation and operation.
Our knowledge and expertise, supported by our expert software development, project management and customer support teams, will guarantee the optimal upgrade of your system.
The Retrofit Project
A typical Høglund retrofit comprises of the following stages, all led by a Senior Project Manager:
Pre-project: including Site Survey, where the existing system is reviewed in detail and the main requirements identified and agreed
Design: Based on the Site Survey, our experienced team of project engineers will design the new system, taking use of the capacity to fully integrate the vessel's automation.
Approval by the Customer: Final technical specification is presented to the Customer for their acceptance
Installation/Commissioning: A team of highly experienced service technicians will make sure the system is correctly set up and working as agreed. The same team will ensure safe knowledge transfer.
Operation: We support the vessel from the installation onwards by providing upgrades, remote assistance and service when needed
Retrofits for the Long Term
At Høglund we think far ahead to ensure that the vessels we work on will be reliable throughout their lifetimes.
The hardware underpinning our systems is based on easily replaceable off-the-shelf components that are available all around the world. This means that global quality and standards can be assured whenever new systems are fitted, or existing systems updated.
Our ABB S800 hardware platform is modular and scalable, making it suitable for systems ranging from a few hundred signals to those comprising several thousand.
Rapid Turnaround
Through our self-developed bulk data manager tool, we can convert vessel I/O lists directly into complete project files. This tool, together with our marine program library, shortens the engineering phase of a project to only a few days.
«We recently completed the task of retrofitting a Høglund system onto the vessel. Managed by DPI Ltd, the process was very well organized, and achieved within a very tight time frame. I would strongly recommend this system to any vessel under refit or as a new build package.»
Marc McCrindle, Chief Engineer, M/Y IJE
Høglund Retrofit Team delivers high quality at record pace- when it matters the most!
Video: M/S Prowess can resume fishing with a new Høglund IAS on board, no more than 10 days after contacting our retrofit team with a request to replace the smoke-damaged automation system.
Retrofit & Upgrades
We install integrated systems that improve the lifetime value of your vessel, by ensuring reliable performance and lower operating costs.