Power Fault Control (PFC)
Høglund PFC is a fast acting monitoring and protection solution, using advanced and multi-variable protection functions. The PFC is able to detect and isolate faults with a high degree of reliability and precision.
Høglund Power Fault Control (PFC) solution is developed together with ShoreConnection, and has been successfully delivered to vessels worldwide since 2004.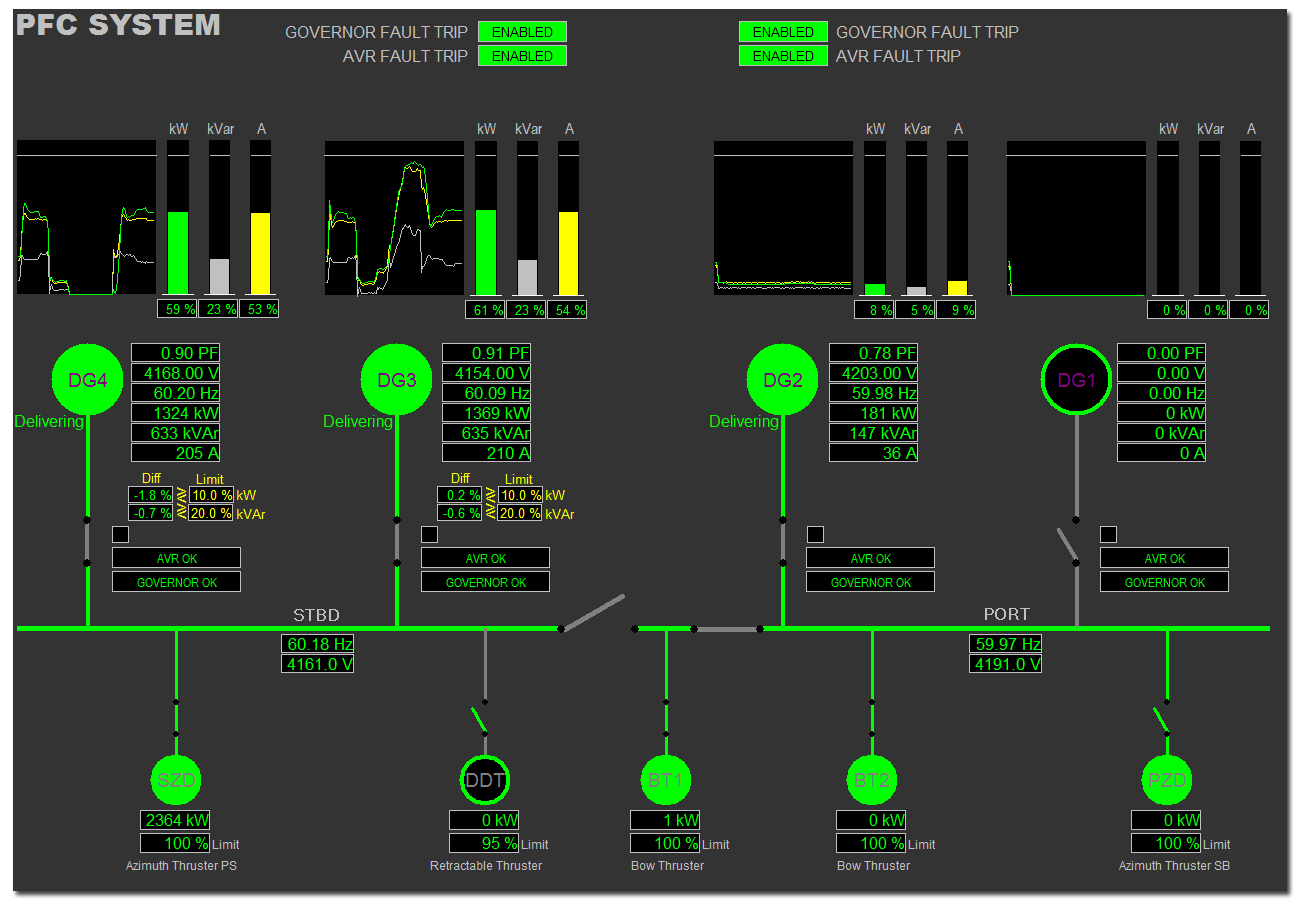 The PFC does not replace the traditional electric protection devices, but is an overlaying and complementary system. Principally, it will not alter the existing protection even though it may be found necessary to change some of the protection settings in order to obtain the intended results.
Monitoring and Protection Functions
The system detects possible single point power failure that can lead to common source trip of power and propulsion. Examples of common source faults that may occur and lead to loss off electric power generation capacity and / or loss of all thrusters are:
Over / under voltage
Over / under frequency
Governor Fault
AVR / Excitation fault
Unbalanced reactive power
Overload
Short circuit
Unbalanced phase voltage
Voltage distortion/ EMC
The PFC is based on measurement of system variables that are easily available in normal design of electric power generation and distribution systems for ships with variable speed, electrical driven thrusters for station keeping. In retrofit applications, there may be a need to add certain sensors, and signal transducers for signal acquisition to the system.
The PFC SW modules can be running in separate or same as PMS controllers. The I/O can be mixed in the PMS cabinets, or dedicated PFC cabinets in the MSB if desirable.
Download
| Description | Link |
| --- | --- |
| PFC Product Sheet | DOWNLOAD |