ACEL contracts Høglund to retrofit IAS, AMS and PMS on board Island Frontier
2023/03/14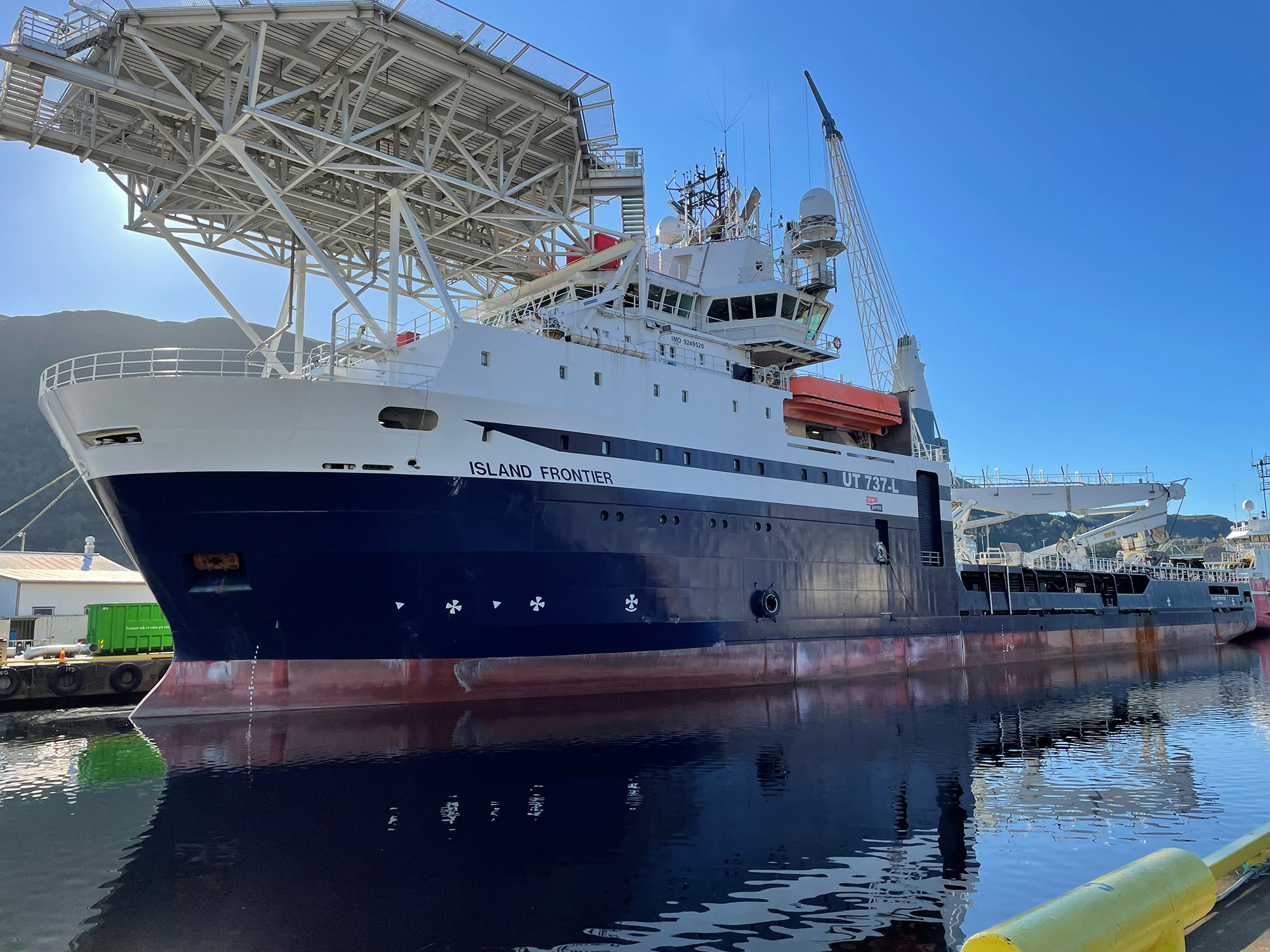 Frontier ombygg 2021 fra Myklebust Verft Foto av Roy Viggo Fjørtoft nedskalert
As part of an extensive upgrade ACEL will do on board Island Frontier, Høglund is contracted to retrofit UMAS V Alarm & Cargo system and ABB Power Management System. Both systems will be integrated into Høglund Integrated Automation System (IAS).
ACEL is a leading supplier of electrical services on board ships and offshore installations and has been chosen by Island Offshore to deliver a full upgrade, including equipment, engineering, project management, commissioning and installation of new switch drives for the propulsion machinery and thrusters.
ACEL installation team will together with Høglund retrofit expertise replace old UMAS V components with new ABB hardware. Operator Stations and unmanned machinery space panels will also be replaced and Høglund will ensure that all software functionality is according to the customer requirements.
Høglund IAS will contain the following functionality:
"Our partnership with ACEL goes way back and we have successfully delivered many retrofit projects as a team. We see an increasing demand for retrofits and are grateful to be given opportunity to do what we are best at on board Island Frontier", says Aleksander Beckmann, Sales Manager in Høglund Marine Solutions.
"We are happy to have Høglund on the team and look forward to another successful project delivery", says Marius Granlien, Sales Manager ACEL.
The job is scheduled for December 2023.