Owner Benefits of Høglund Automation System
2023/04/18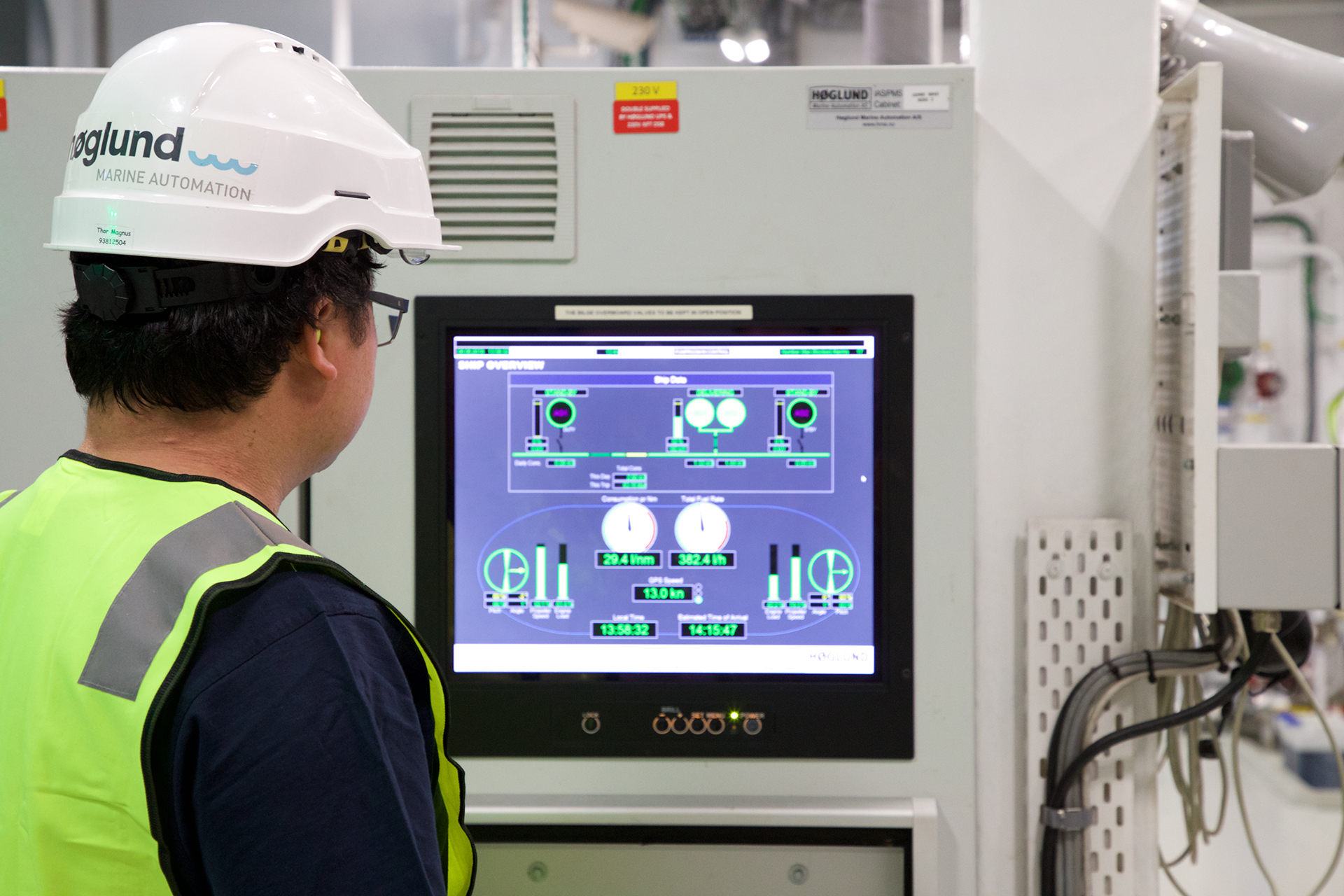 Høglund Bastø Fosun Ships 155 nedskalert jpg
As a vessel owner, you are most likely constantly looking to streamline your operations, reduce costs and improve efficiency.
This is where Høglund Automation System can make all the difference.
With its flexible design, smart functionality, and utilizing hardware components available world-wide, Høglund Automation System offers you a number of unique Owner Benefits.
One such key benefit is the lifetime software warranty and remote online updates. This means that you can be confident that your system will always be up-to-date and running smoothly, without any additional costs or hidden fees.
The system uses reliable high-quality hardware components that are readily available, making it easy to maintain your system regardless of location. There are few spare parts needed on board.
Another advantage of the Høglund IAS is the remote support, available to customers around the clock. This means that if you encounter any issues with your system, you can quickly and easily get in touch with a support team member who can assist you with troubleshooting and problem-solving.
The system is also user-friendly, flexible, and easy to operate, which means that you and your team can quickly adapt to using it without any significant training or difficulty.
One of the major benefits of the system, and our key success factor for 30 years, is the unique functionality for trouble-shooting incidents, Høglund PLAYBACK, still unmatched in themarket. This feature allows you to playback all events in real-time, providing a complete picture of your operations and helping you find cause of the incidents.

Fleet overview, fuel consumption, energy efficiency data and reporting are all made easily accessible through our Høglund Connect Cloud Portal.

Why wait, give it a try and experience the benefits for yourself!
Owner Benefits Summarized:
Lifetime software warranty
Remote online updates
No hidden costs
Reliable high-quality hardware and standard components available world-wide
MTBW hardware: 35 years!
Remote-support
User-friendly, flexible and easy to operate and change
Advanced training courses with simulators
Less spare parts required on board
Incorporating redundancy and high fault tolerance
HW on the OS replaced every 5th years
PLAYBACK for troubleshooting- unique in the market
Høglund Connect Cloud platform with all key operational data available, and automatic fuel consumption and energy efficiency reporting to DNV