Concept Partners
With Great Power Comes Great Responsibility
Høglund Software Platform

With access to Høglund Solutions, our Concept Partners will be able to engineer, startup and deliver a complete automation system for all types of vessels. Our solutions are extremely efficient and user-friendly, resulting in fewer engineering and installation hours, reducing the total cost of the delivery. As a Høglund Concept partners you will get access to our marine solution library together with necessary tools needed to engineer and deliver a complete project. Høglund marine library is based upon a large number of earlier delivered projects with necessary expansions and adoptions for every new type of marine components.
Designed to Perform

Høglund Software Platform is designed to perform. Our self-developed tools will convert the I/O list into a project fil with a few simple mouse clicks. Since Excel is used as master document, changes can be performed rapidly by anyone with basic knowledge of our system. Through automatic processing the control and data acquisition is automatically configured in the PLC controllers.
Graphical displays are made with an intuitive user interface. Templates are imported from Høglund marine library. Changes can be done onsite by any trained technician. Høglund cControl opens up a long list of advanced functions and features. For instance, all signals are stored every second and historic data is available through its playback function. Reports can be presented on screens locally or transmitted automatically as emails. All types of communication protocols are available for communication to other systems.
Høglund Training Academy

All technicians will have to complete the Høglund Training Academy. After certification, Concept Partner technicians can design and generate a finished project. Høglund will provide the customer with all necessary software generation tools, templates and process descriptions. Technical assistance will be given when needed. If a project requires special Solutions not included in our marine library, Høglund engineers will develop and update the library.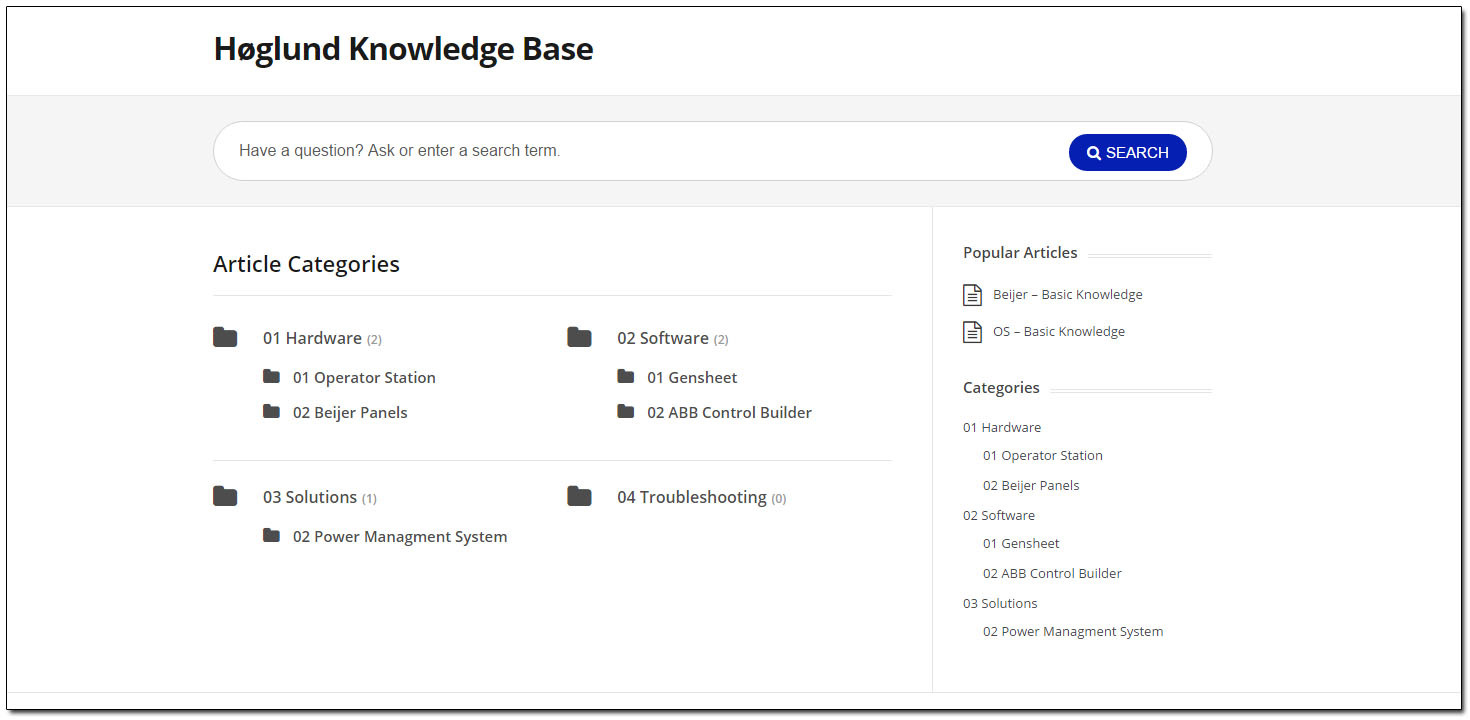 There are 2 levels in our Concept Partner solution:

Sales & Service Partner
Sales & Service Partner will receive commissions for Sales within their territory
Høglund will do all engineering, manufacturing, approvals and support customer for the life time of the product
Sales & Service Partner will perform startup and commission and deliver the vessel with remote assistance from Høglund engineers
Høglund will support customer for the life time of the product
Sales & Service Partner may perform onboard service when vessel(s) are within their territory
License Partners
License Partner will be responsible for all hardware components
License Partner will engineer, start-up, commission and deliver the system. They are also responsible for necessary approvals
License Partner will have an organization that can handle the whole process and follow up own customers for the life-time of the system
License Partner aims to be as independent from Høglund as possible and make use of own branding
Gold Partners
Høglund may be responsible for all hardware components
Concept Partner will engineer, start-up, commission and deliver the system. They are also responsible for necessary approvals
Service Agreement with annual certification of engineers will define Høglund's level of responsibility and support over the life-time of the system
Full or partial branding of Høglund Marine Automation
Silver Partners
Høglund will do all engineering, manufacturing, approvals and support customer for the life time of the product
Concept Partner will perform startup and commission and deliver the vessel with remote assistance from Høglund engineers
Commercial responsibility for support of the system may be handed over to Høglund upon expiry of warranty
Full or partial branding of Høglund Marine Automation
Bronze Partners
Concept Partner makes own HMI and DCS based on a Høglund Solutions with its own branding.
Customers and projects will be outside Høglund's market focus

Contact us
For further information and discussions, contact us at: email hidden; JavaScript is requiredemail hidden; JavaScript is required