Kyoto Group partners with Høglund to offer an innovative and fully automatized battery management system for Kyoto's Heatcube
2022/11/08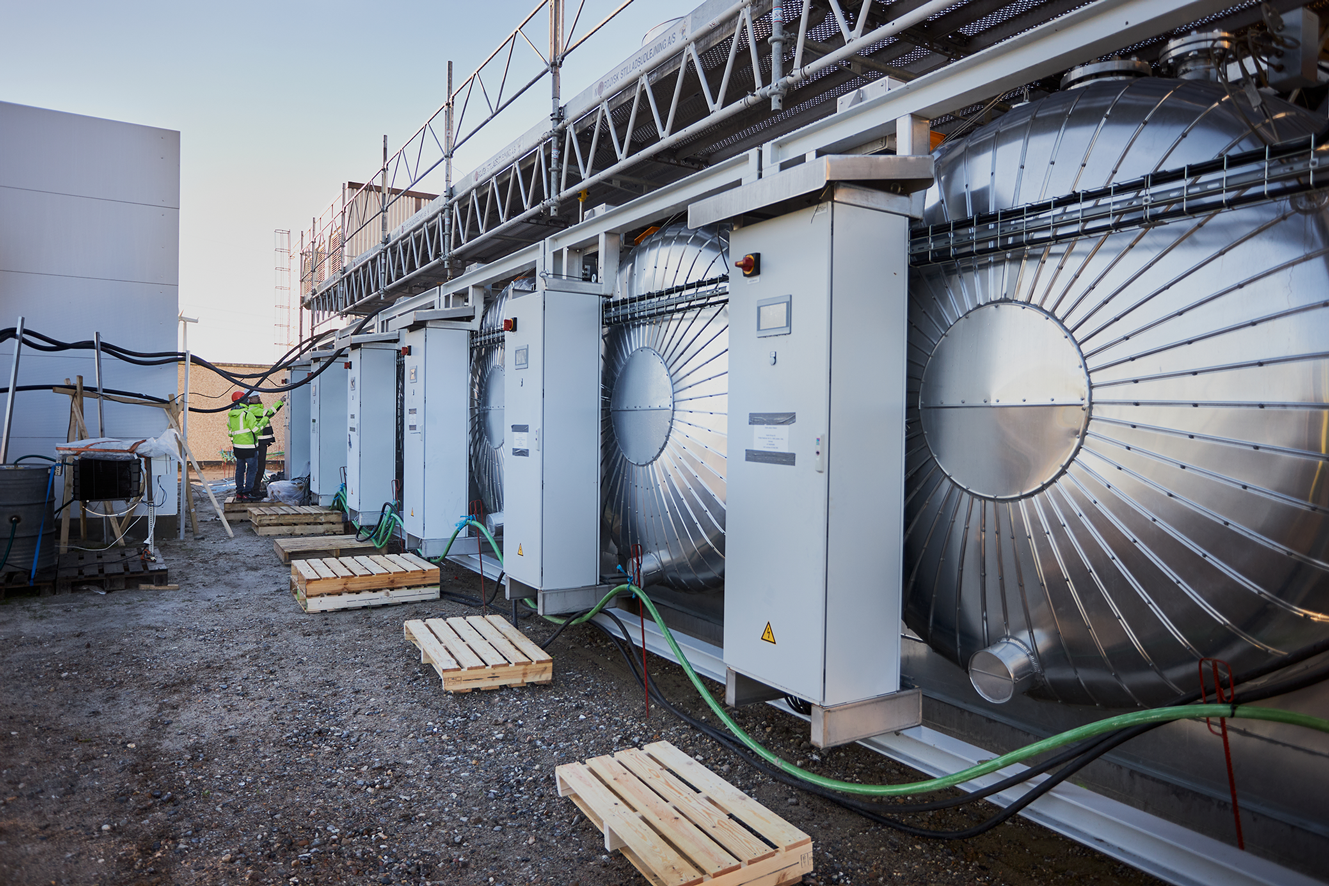 Kyoto project
Høglund will provide full battery management and integration of the pumps', heaters' and storage tanks' controls into one overarching automation system.
Capitalizing on the well-proven ability of molten salt to store energy from heat with great efficiency, Kyoto Group's thermal battery concept, the Heatcube is getting closer to its first commercial application at Nordjyllandsværket (NJV) in Aalborg, Denmark.
Kyoto's Heatcube, with a storage capacity of 18MWh and a discharge load of 4MW, will use electricity in off-peak hours to charge and deliver heat to the local district heating system and help reduce the carbon footprint of the NJV power plant. It is currently a commercial demonstration project by the plant to introduce new clean energy and make it widely available. The design is a product of rigorous research and development by Kyoto and its engineering partners over the past 2,5 years and represents a highly applicable solution for a more sustainable future.
Høglund will provide full battery management and integration of the pumps', heaters' and storage tanks' controls into one overarching automation system.

Mature and proven technology driving the change
Kyoto Group's thermal battery is a low-cost, high-capacity modular solution for thermal energy storage, using multiple renewable energy sources to heat molten salt to around 500 degrees Celsius. The liquid high-temperature salt is sent to insulated hot thermal storage tanks for storage. Later, it is routed to a steam generator and then fed to a heat exchanger for producing hot water for industrial use, and for NJV's case, as input for district heating systems. After exiting the steam generator, the molten salt is stored in the cold salt thermal tanks, and the cycle is repeated.
The salt remains in a liquid state throughout the plant's operating cycle. As it is a non-toxic, non-flammable and broadly available medium, it represents a highly viable green energy solution.


Høglund automation expertise ensuring smooth operations
As integration specialist and a company well-known in the maritime community for advanced automation and energy solutions, Høglund was approached by the Kyoto group with a request to design and deliver an integrated automation and battery management system to support the installation in Aalborg.
"Of course, this was a completely new application of our automation system which has normally been used in the marine industry" says Magne Ryholt, Høglund Project Manager, "but nonetheless a highly relevant project for Høglund, as we are always looking to support the transition to green energy, at sea as well as on land".
"It is exciting to work together with the young and dynamic team of Kyoto and you can really feel the energy and the eagerness of the entire project team to contribute to a greener future. It gives me personally extra motivation for the entire project", he adds.
In addition to the battery management, tailormade for this application, Høglund has implemented interfaces to the various control and monitoring systems, delivered by Kyoto's partners. In phase 2 of the project, Høglund is looking to expand the delivery and provide all alarm, monitoring and control subsystems for seamless assimilation into the integrated automation and control system and improved total system reliability and management.
"We are always carefully selecting partners that are highly experienced within their field - for us, Hoglund has a wealth of knowledge and expertise in automation and energy solutions. And the obvious choice and partner to design the integrated automation and battery management system for the Heatcube installation at Aalborg," says Agnieszka Sledz Chief Project Officer at Kyoto.
"We are very lucky to have Høglund on the team, and the whole project gains immensely from their expertise as automation system integrator. They do come from a different industry, but the challenge is the same, and we speak the same language. Their contribution to the process architecture has already been considerable", adds Jens Brunsvik, Automation Engineer at Kyoto.
With the FATs of both hardware and software completed, the project is entering its final phases. The aim is to have the system in operation in Q1 2023.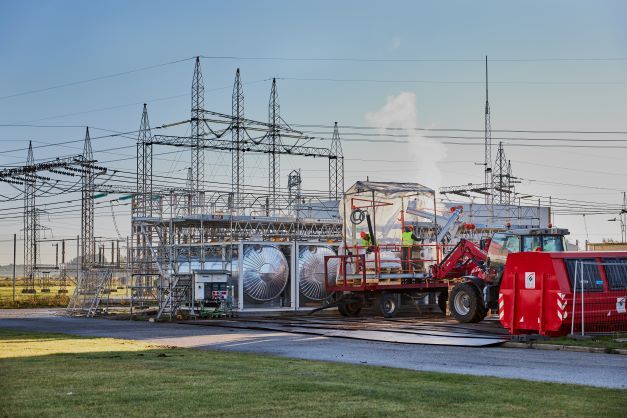 What happens now?
Provided that the commercial demonstration project goes as planned, Kyoto, with Høglund on board, has plans to scale up and is targeting >2000 MWh storage capacity installed by 2025.
"At the same time, our R&D and engineering departments are working hard to enhance the battery, with the aim to achieve faster charging rate and more storage capacity." says Gustavo Zaera, Chief Digital Officer in Kyoto.
"We know that Heatcube can support the decarbonization process in multiple different industries, such as pulp & paper, food and chemicals. What we are doing is basically ensuring renewable energy becomes an easy choice", he concludes.
The company has already signed a letter of intent (LoI) with Glomma Papp and Hydro Rein, a daughter company of Norsk Hydro.
It seems the best is yet to come. Høglund is ready for more.

About Nordjyllandsværket A/S
Nordjyllandsværket A/S is located in Vodskov, Nordjylland, Denmark and is part of the Electric Power Generation, Transmission and Distribution Industry. The company is owned by Aalborg Forsyning, home of many utility companies owned by Aalborg municipality.
About Kyoto Group
Kyoto Group aims to capture and manage the abundant energy from variable renewable sources such as solar and wind power and apply it to reduce the CO2 footprint for industrial thermal loads. The Company plans to lease & operate and sell Heatcube thermal batteries with capacity from 5MW, enabling industrial consumption of low-cost heat sourced from excess solar and wind energy.