Høglund to deliver impressive all-inclusive retrofits of Color Fantasy & Color Magic
2023/05/23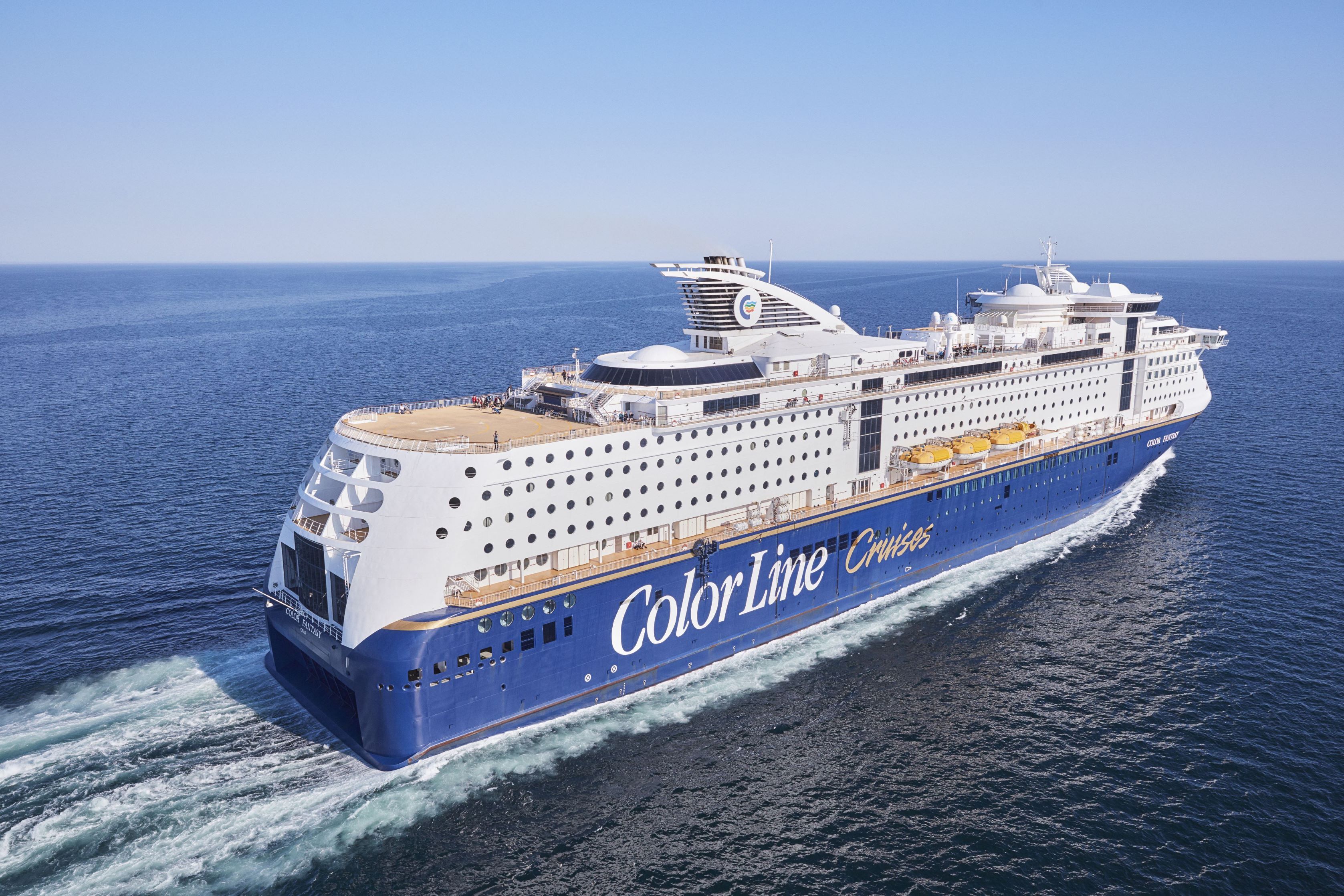 Color Fantasy (Foto: Øivind Haug)
Høglund will undertake impressive turn-key Integrated Automation System (IAS) retrofits of sister vessels Color Fantasy and Color Magic.
The contracts include Høglund's Alarm & Monitoring System, Automation & Control System, Power Management System (PMS), and Ship Performance Monitor (SPM). The retrofits will enhance the operational efficiency and safety of the vessels, making them some of the most advanced ships on the water.
"We are delighted to have been chosen to undertake this important project," said Oscar Jørgensen, Høglund Sales Manager. "Our advanced automation solutions will significantly improve the functionality of Color Fantasy & Magic, enabling them to operate more efficiently and safely. We look forward to working closely with the owner Color Line Marine to ensure the successful completion of this project."
Color Fantasy is together with its sister ship Color Magic, the world's largest cruise ship with car deck.
With a passenger capacity of 2,800 and a crew of 250, the vessels offer a wide range of amenities, including multiple restaurants, bars, a spa, a fitness centre, and a casino.
The IAS retrofit is an essential part of the ships' maintenance and modernization program. Høglund's advanced automation solutions will enable Color Fantasy & Color Magic to operate more efficiently and safely, reducing downtime and increasing reliability.
"We are thrilled to be partnering with Høglund on this project," said Ståle Korsmo, Electrical Superintendent of Color Line Marine. "Their expertise in marine automation solutions is unmatched, and we are confident that their state-of-the-art systems will significantly improve the operational efficiency and safety of our two vessels. The retrofit is also an important step in Color Line's digitalization journey, as Høglund has simplified data collection to shore"
The retrofit is expected to take 17 days to complete for each vessel, during which time the vessel will be dry-docked. The work will be carried out by a team of experienced engineers and technicians from Høglund.
Color Fantasy and Color Magic are the 3rd and the 4th Color Line vessel undergoing an IAS retrofit from Høglund.