Høglund to deliver complete IAS to Austral Fisheries' latest newbuild- Austral Odyssey
2023/10/17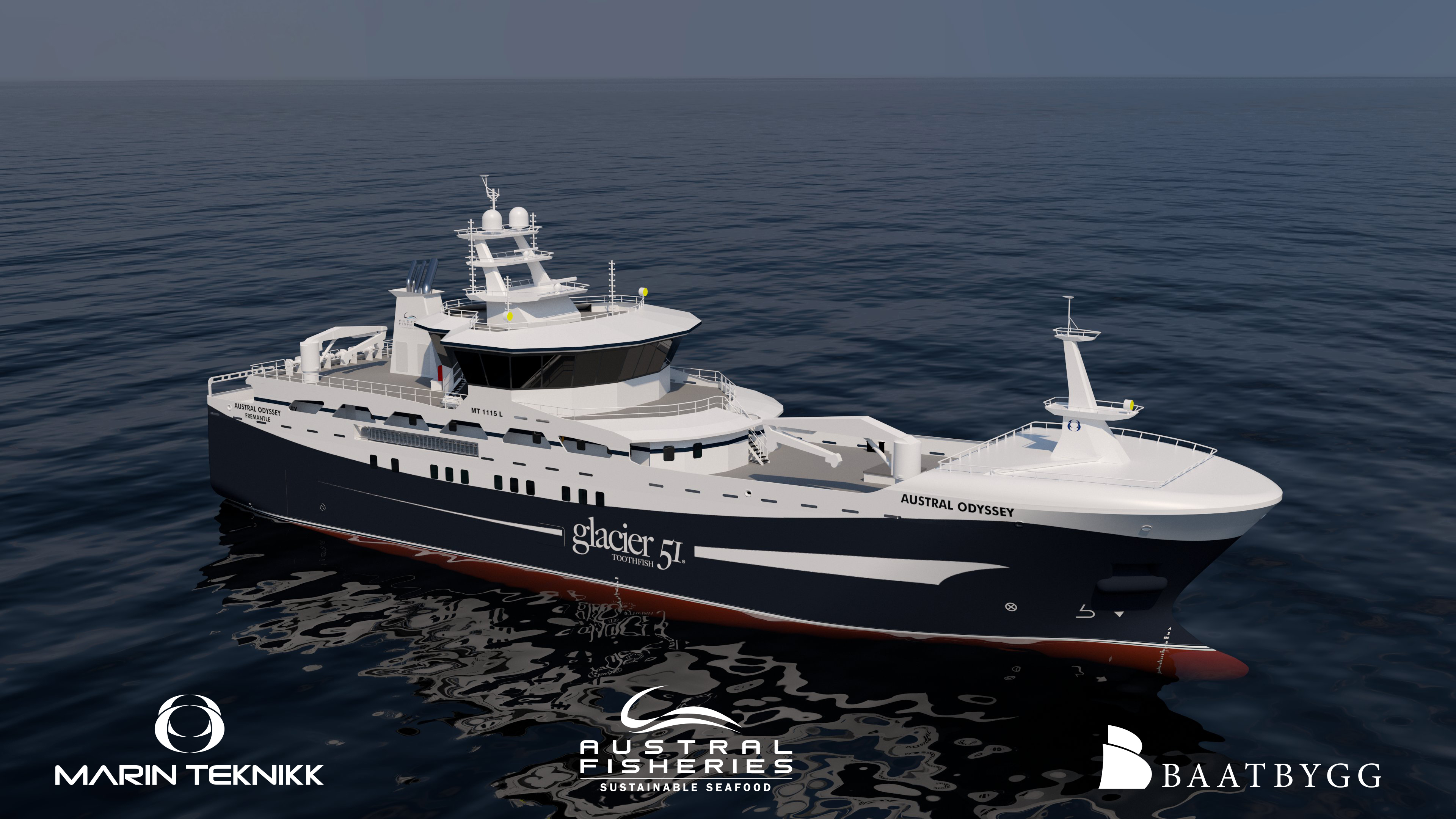 Austral Odyssey 1
Høglund has been chosen to deliver a comprehensive Integrated Automation System to a remarkable 70m long hybrid fishing vessel, tailor-made for demanding Antarctic operations in some of the world's toughest weather conditions.
The vessel is to be built by Båtbygg and is scheduled for delivery in December 2025. HAF Power Solutions has been appointed as the primary system integrator for the vessel, with Høglund serving as the designated supplier for the IAS under HAF's purview.
Austral Fisheries, a prominent player in Australia's fishing industry with a fleet of 18 vessels, each specializing in unique catches, continues to place their trust in Høglund. In fact, they already enjoy the benefits of our Integrated Automation System on the MS "Cape Arkona," delivered in 2020 by Båtbygg AS.
We're deeply honoured by Austral Fisheries' lasting confidence in Høglund. It's a testament to our commitment to ensuring the safety and reliability of their fleet in the challenging, windswept expanses far from the comforts of land.