Høglund to deliver integrated automation, FGSS, hybrid-electric and digital systems for the Utkilen chemical tanker newbuildings
2022/09/06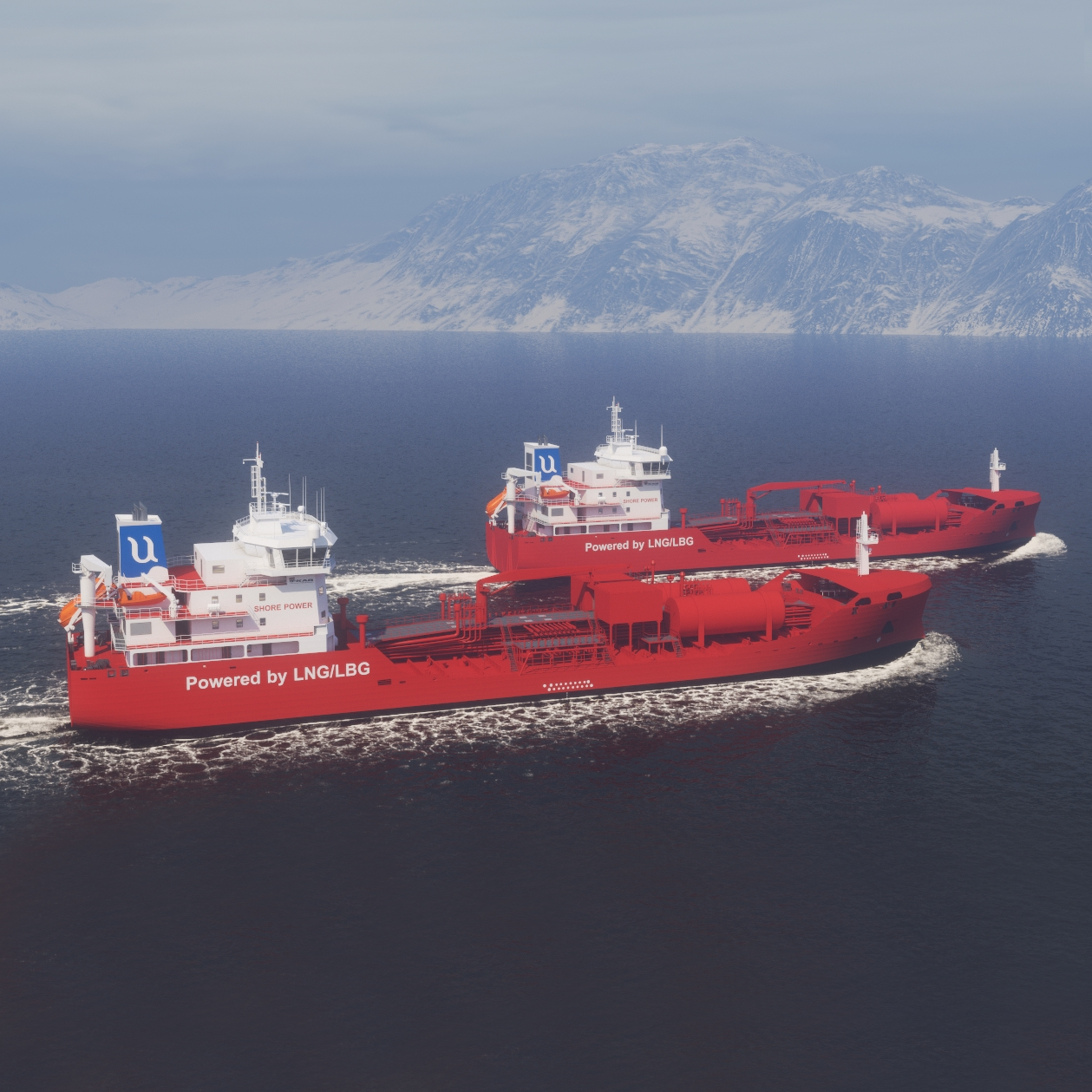 2022 02 02 utkilen0002232
Høglund to provide complete automation and energy systems for four 6,700 dwt newbuild vessels that aim to be among Europe's most future-oriented
Høglund Marine Solutions will deliver a complete integrated solution featuring automation and power management, hybrid-electric, digital and fuel gas supply systems (FGSS) to power four newbuild vessels for Utkilen, the Norway-based chemical tankers operator.
The vessels will be built at Icdas in Turkey, and delivered from 2024 onwards. Each ship, set to operate in the Baltics and the North Sea, will have state-of-the-art multifuel engines, optimised hull shape and battery and shore power connections as part of Utkilen's strategy to meet ambitious decarbonisation goals.
The hybrid-electric components for the vessels are being developed by Høglund and CAN MAKINA, the Turkey-based maritime engineering and manufacturing company, and will be integrated with Høglund's power management and electrical systems.
Høglund will also supply the ships' FGSS. LNG is a key element of Utkilen's decarbonisation strategy, in addition to the possibility to use liquid biogas to further reduce the impact of greenhouse gases. The FGSS is entirely developed by Høglund and will be delivered with an integrated gas control and safety system.
Together with the Høglund automation system, this integration will ensure that the vessels and their crew have the highest level of control over their systems to maximise efficiency, safety and reliability.
Additionally, Høglund's integrated automation system will provide crewmembers with full access to the vessel's operational data, generated from individual inputs and outputs, which they can use to analyse and optimise the ship's performance.
"Our experience and expertise in developing integrated automation and control systems that make vessels more environmentally friendly is integral to this project," said Børge Nogva, Høglund President. "We are excited to work with Utkilen, the yard and suppliers in this project to deliver ships that steer the maritime industry towards a greener future."
Siri-Anne Mjåtvedt, CEO of Utkilen, added: "We have owners who invest long-term. In a time of great uncertainty in relation to future green technology, we choose to make large investments that will considerably reduce our carbon footprint.
"We chose to partner with Høglund due to its established track record for successful deliveries of complex marine technology. We are already cooperating with them on a retrofit project, where four vessels will be retrofitted with a turnkey gas solution while they are partly in operation and followed by up to 2 stops. Høglund's integrated systems provide the tools needed to enhance vessel performance, safety and environmental credentials, making for a safer, cleaner and more reliable fleet."