Høglund Fuel Gas Supply and Control System Successfully Delivered to GSI!
2022/11/29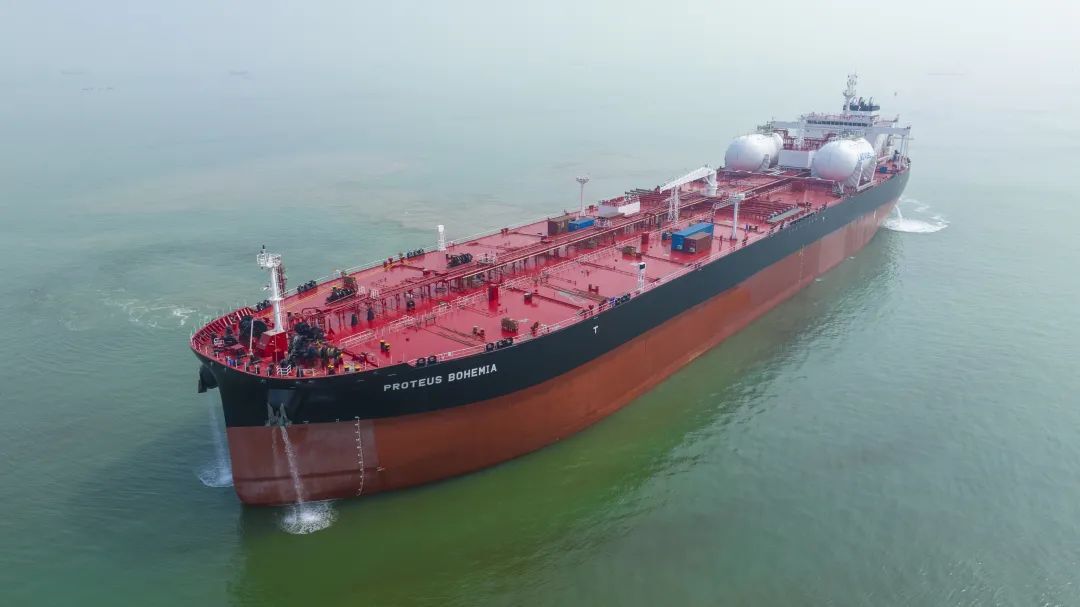 Sea trial picture
"Proteus Bohemia" now in operation following successful sea trials
The first in a series of 4 LNG-fuelled LR II 119,900 DWT crude oil tankers, "Proteus Bohemia" has now been delivered to the owner and the charterer (Shell) from the Guangzhou Shipyard International (GSI) yard. She is already on her way to Taiwan, with Høglund Fuel Gas Supply System (FGSS) and Fuel Control System on board.
Høglund Senior Project Manager, Pang Wei, says:
"The successful project delivery is a result of many hours of hard work and dedication of the entire team of designers, engineers and commissioning engineers. I am deeply thankful to the entire project team and would especially like to thank GSI for great collaboration and good help during installation and sea trial.
The project also demonstrates our shared understanding of the vital role the vessel's control system plays in securing improved operational performance, safety and reliability in this new generation of vessels."
Commissioning of the second vessel is scheduled for the end of January 2023.