Høglund to supply automation and gas management systems for Tianjin Southwest Maritime newbuilds in partnership with Jiangnan Shipyard and Babcock
2021/03/22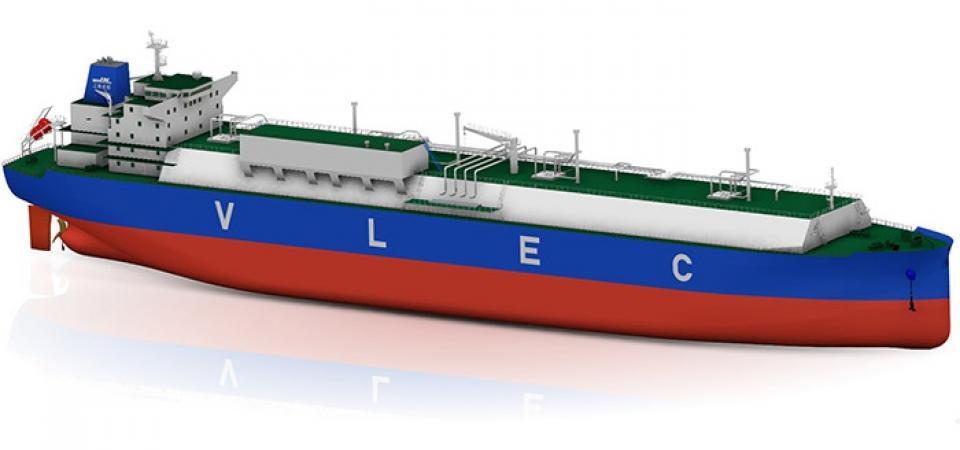 Jiangnan Yard
Høglund has signed two more contracts with Jiangnan shipyard (Group) Co Ltd and Babcock LGE to supply Integrated Automation and Control Systems (IACS) and Gas Handling for two Tianjin Southwest Maritime-owned very large ethane carrier (VLEC) newbuilds. These new contracts represent the second time in less than a year that Høglund is contracted and trusted by Jiangnan and Babcock to collaborate on a newbuilding project, following a previous joint project to supply an IACS and gas handling for two Pacific Gas-owned VLEC newbuilds in August 2020.
The recent contracts fulfil rigorous specifications for fully integrated automation, power management system (PMS) and gas handling, and incorporate a ship performance monitor to help support long-term performance optimisation, giving users easy access to the wealth of data generated by the systems.
The two 93,000 cubic meter VLECs, which are being built in Jiangnan shipyard in China, will be the next VLEC additions to the Chinese gas carrier operator's fleet and, following their delivery, the two newbuildings will commence a long-term charter Zhejiang Satellite Petrochemical.
The effective integration of automation and gas handling systems on gas newbuilds is widely regarded in the shipping community as a significant engineering challenge. Lack of appropriate consideration for automation and integration often results in vessels becoming too complex and remarkably challenging to operate and maintain.
These challenges can only be overcome with effective collaboration betweeen yards, suppliers and marine solutions specialists on the design and installation of integrated systems. Joint efforts between partners is key to guaranteeing that these VLEC newbuilds will have significantly enhanced reliability, efficiency and simplified lifetime maintenance upon delivery.
Commenting on these multiple contracts, David Gunaseelan, Vice President of Sales at Høglund Marine Solutions, said: "We're extremely proud to be working again with our partners Jiangnan Shipyard and Babcock, and are grateful that they trust Høglund's engineering knowledge and quality.
"It's also wonderful to see that the industry continues to recognise the need for joined-up thinking and collaboration in engineering to develop and deliver outstanding performance and reliability system integration services."
-ends-

About Babcock Marine Liquified Gas Equipment Ltd
With a proven track record in developing market leading, innovative technologies for the processing, handling and storage of liquefied gas, Babcock is forging a world of opportunity for international shipyards and shipowners.
Through expert engineering, procurement, project management and aftermarket support – combined with world-leading technologies – Babcock LGE future-proofs our customers' assets, allowing improved performance while reducing operational costs and meeting ever-tightening environmental and emission regulations.
The proud recipient of two Queen's Awards for Enterprise, Babcock's success is driven by the application of our proven Intellectual Property to support the existing and future needs of our customers.
[taken from https://www.babcockinternational.com/what-we-do/marine/energy-and-marine/babcocklge/]
About Tianjin Southwest Maritime
Tianjin Southwest Maritime is a Chinese gas carrier operator which currently owns a fleet of seventeen gas carriers, with another nine on order.