Høglund partners with Clean Marine to deliver scrubber retrofits for tanker vessels
2019/08/29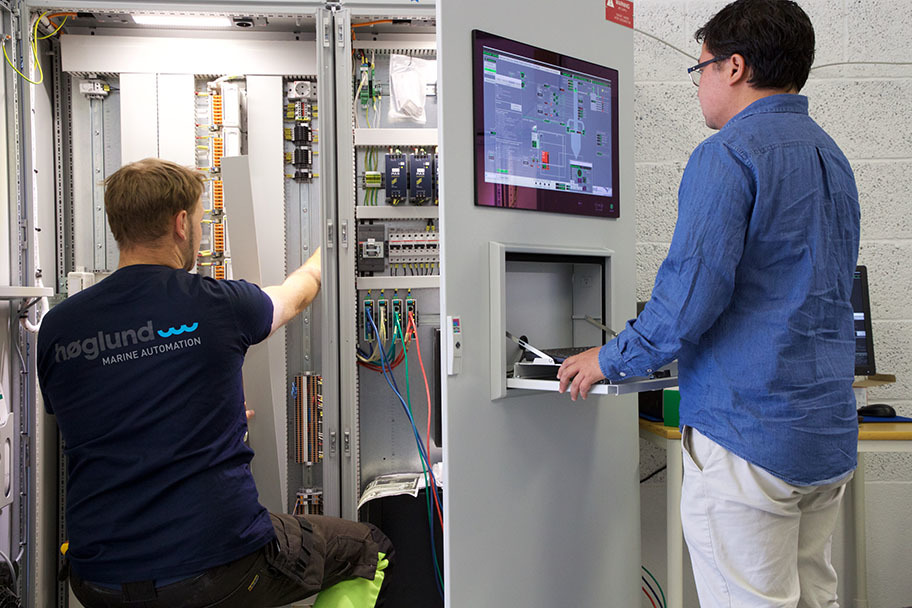 Cleanmarine
Høglund partners with Clean Marine to deliver scrubber retrofits for tanker vessels
Høglund has formed a strategic partnership with scrubber specialist Clean Marine to deliver power, control and monitoring systems for exhaust gas cleaning systems (EGCSs).
The EGCSs, more commonly known as scrubbers, will be retrofitted on a range of tanker vessels, including crude oil tankers, VLCC, chemical tankers and product tankers.
As part of the agreement, Høglund will deliver control and automation systems for each EGCS, comprising an electrical power cabinet and a control systems cabinet. The service package will also include all engineering work associated with the cabinets and the development of software for the control system.
The integration of Høglund's control systems with Clean Marine's EGCSs will ensure that performance is optimised, providing owners and operators with greater confidence when it comes to the safety and efficiency of their vessel.
Høglund has an extensive expertise in making automation systems for all vessel types. The system for the EGCS will be based on existing Høglund software, functionalities and architecture.
All systems are designed around the life-span of a ship. As with all its projects, Høglund offers 24/7 support, from installation onwards, to make sure that all systems function optimally throughout their lifetime.