Høglund launches dedicated power solutions with ACEL and E.F Invest
2019/05/02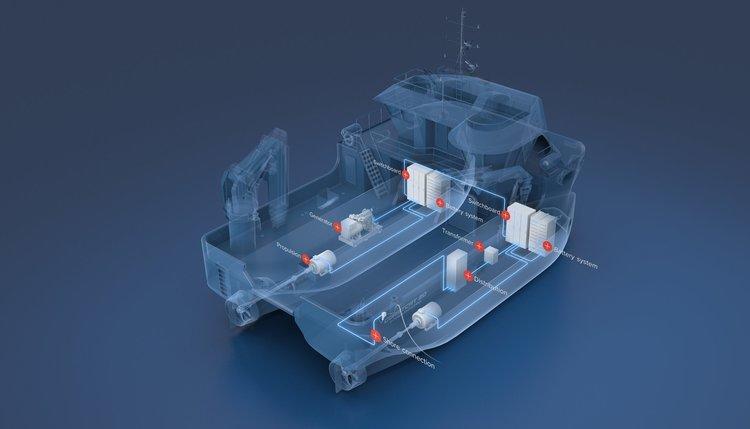 News Acel Pic2
Høglund, the leading global marine solutions and systems integration expert, today announced plans to expand its range of solutions for the battery and hybrid sectors.
As part of the expansion, electrical contractor Acel and E. F. Invest will come onboard as co-owners of Høglund Power Solutions AS, creating a one-stop shop for energy-efficient and future-orientated electrical power solutions. The move strengthens Høglund's position as the market leader in maritime systems engineering, providing integrated power solutions to underpin the industry's urgent need to adapt to a lower-carbon future.
Together with Høglund Marine Automation and Høglund Gas Solutions, the new company will give owners, operators and crew access to a full spectrum of automation, gas, and hybrid power services they need to ensure reliability and high performance in a transforming market.
"Following the IMO's mandate last year for shipping to reduce its carbon footprint by 50% by 2050, we need to develop hybrid and battery solutions for all sectors, and quickly. Whether it's newbuild or retrofit, we need to look carefully at how we can integrate battery and hybrid systems," said Bengt-Olav Berntsen, who will head the new company as CEO.
"Generic solutions will not give owners the reliability, flexibility and confidence they need if battery and hybrid power is to become mainstream. It's vital that systems integration partners are engaged from the first stage of any project to make sure that all elements in a hybrid vessel can work together, talk to each other, and that data from these systems can be easily accessed and transformed into value."
Berntsen comes to the role having led research and development at Høglund.
Børge Nogva, CEO, Høglund, commented, "As the shipping sector continues its trajectory towards a cleaner, greener future, it's vital that we collaborate with other leading industry players to ensure we continue to offer our customers the best solutions. With Acel's track record of ship installation and close cooperation with shipyards, our solutions will be designed and delivered with an even greater insight to what the end user expects."
Director of the board, Kjell-Christian Krohn Dale, added: "As shipping approaches a period of unprecedented change, customers are now seeking to reduce the risk of projects that include a range of new, high-tech systems. The combined expertise of Acel and Høglund will do exactly that, while also reducing the time of execution of such projects. At the same time, we are aware of the challenges for the crew when new systems are introduced, and for this reason, we will put safe and user-friendly functionalities at the heart of everything we do.
"One way of improving crew ability will be through new simulators, which provide a safe testing ground for new systems and technologies. Together with NTNU Ålesund, we have developed the 'Hybrid Power Lab' as a full-scale battery solution. Our mission is now to contribute to the reduction of greenhouse gas emissions and also reduce operational costs for the ship owners and operators.