Høglund teams up with YXNEY Maritime
2018/11/22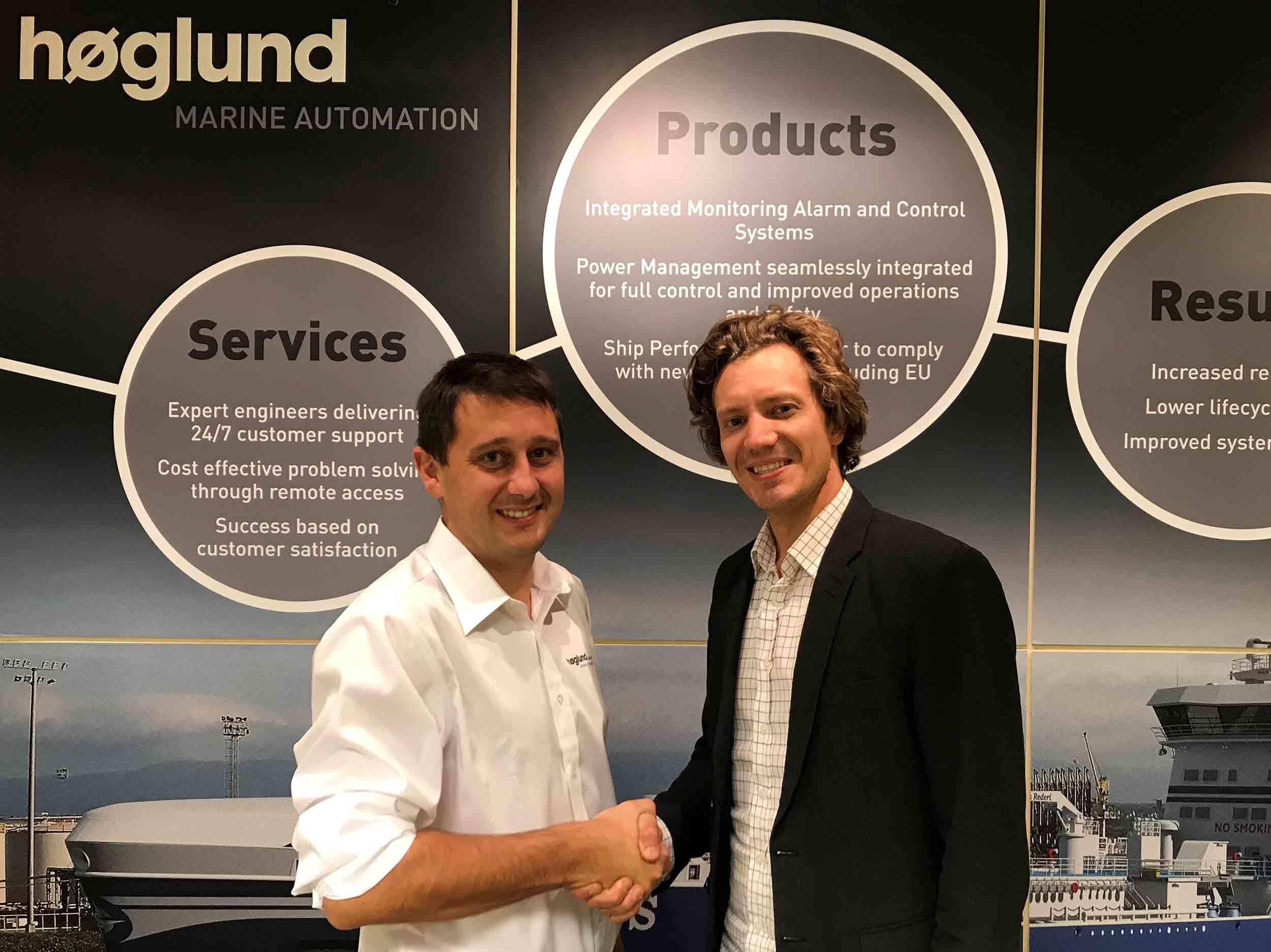 Press Release Yxney
Høglund teams up with YXNEY Maritime to drive fuel efficiency with real-time, user friendly data solution
Høglund, the leading global marine automation and system integration expert, today announced that it has signed an agreement with Yxney Maritime to launch an integrated vessel performance monitoring solution.
The plug-and-play system will give ship owners and managers access to real-time fuel consumption data and analytics, allowing for better decision making and improved ship and fleet fuel efficiencies.
Under the agreement, Høglund Marine Automation's Ship Performance Monitor (SPM), which collects and stores accurate fuel consumption data for an individual vessel or entire fleet, will be seamlessly integrated with Yxney's cloud-based database MarESS, allowing the data sets to be processed and presented to the customer on a user-friendly interface. Ship owners, managers and crew can then use these data insights to find more efficient ways of operating and reducing fuel consumption.
The SPM-MarESS solution has proven extremely popular with shipping companies, with a number of orders already in place. Siem Offshore has already requested the system to be installed on a number of the vessels in its fleet, while Havila Shipping has shown its long-term commitment to the initiative by signing a five-year contract.
Børge Nogva, CEO, Høglund Marine Solutions, said: "We are delighted to announce the forging of a new partnership between Høglund Marine Automation and Yxney Maritime.
"At a time when vessel data is becoming increasingly valuable, it's vital that the industry consolidates its skills and expertise to create solutions that are built to last and fully support the industry's trajectory towards a cleaner, lower-carbon future.
"At Høglund we always put the user at the centre of our design process, and prioritise a user-friendly experience. Our Ship Performance Monitor is designed to monitor and collect accurate fuel consumption data for a vessel or fleet from a range of consumers on board, helping our customers to identify inefficiencies and reduce overall fuel consumption. Automation systems are not only essential to the reliability of a vessel – they are also a valuable source of data. Unfortunately, much of the solutions available on the market make it difficult for users to access this – which is why we developed the SPM.
"Yxney's capacity to process data and visualise it in a way that is accessible to both owners and crew, will augment our existing offering and provide our customers with the solutions they need to ensure efficiency and reliability of their fleet in the long term."
Gjord Simen Sanna, Yxney Maritime CEO, commented: "We're excited to team up with Høglund and to now have the opportunity to offer a cost-efficient and powerful solution to customers looking for a plug-and-play system that can both measure and visualise actionable information about the fuel efficiency of their fleet.