Høglund Solutions on World's Largest LNG Bunker Vessel
2018/10/23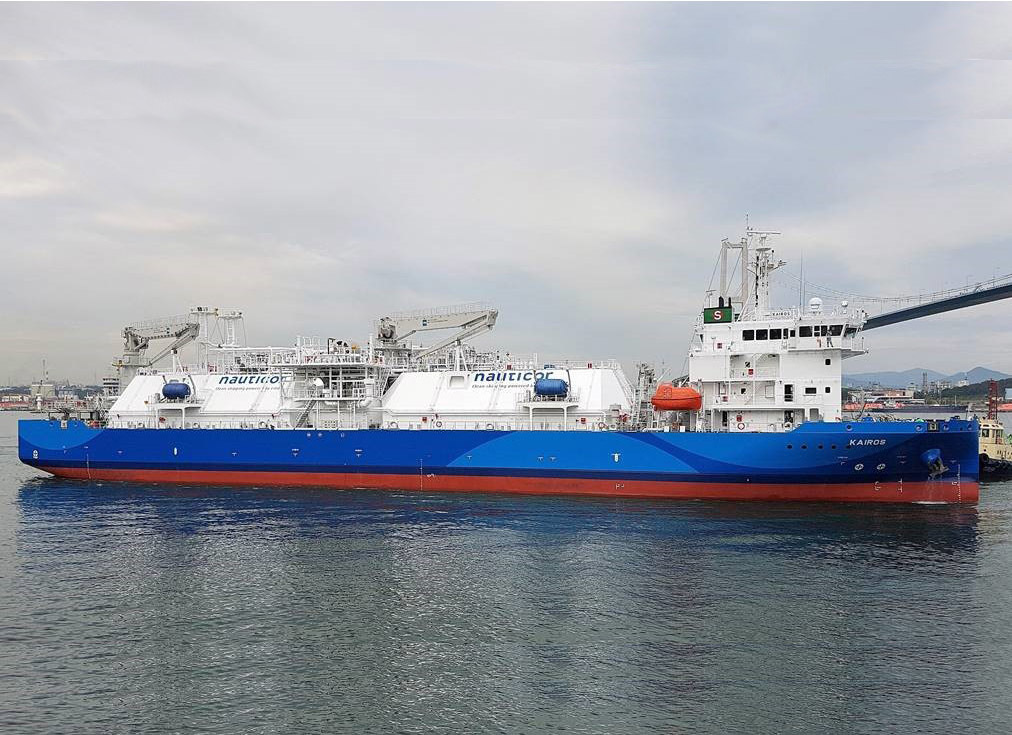 New Article Hmd Thumbnail
HMD Commends Høglund Solutions as World's Largest LNG Bunker Vessel Completes Gas Trials
At Høglund, we've been closely involved in the development of LNG bunker vessels (LNGBV), an entirely new vessel segment. An essential link in the growing LNG marine fuel supply chain, LNGBVs present unique challenges in terms of their automation and gas handling. In addition to using boil-off gas in their engines, bunkering vessels must extract vapour from receiving ships to use as fuel, which requires additional interfaces between the gas plant and the rest of the ship. This means that their automation and gas handling systems are particularly complex, and require tailored solutions.
We enjoy pioneering new vessel types – and our partners value us for our ability to get involved at the very beginning, consult on the systems that will be integral to the successful functioning of the vessel, and tackle the unexpected challenges that inevitably crop up when trying something new. From wind-farm support vessels to some of the world's largest survey vessels, Høglund systems can be found in the most innovative ships in the global fleet.
Høglund has provided automation systems on one in six LNG Bunker Vessels of this type worldwide, including Shell's Cardissa and Kairos, a 7,500m3 bunker supply vessel owned by Bernhard Schulte, which will be chartered by Nauticor. Kairos recently finished construction in Korea at Hyundai Mipo Dockyards (HMD) shipyard, and passed its sea trials, and most recently gas trials, with flying colours. It has now begun its voyage to Lithuania's Port of Klaipėda where it will enter into service.
Høglund Marine Solutions was commended by HMD for cooperation, communication and work that was carried throughout the whole project, in which Høglund supplied, which performed flawlessly in the gas trial. Kairos is the first LNGBV built by HMD, and its success sets the stage for further LNGBV projects at this yard.

When Kairos goes into operation in Europe later in Q4 this year, it will be the world's largest newbuild bunker supply vessel. Hamburg-based LNG supplier Nauticor, part of the Linde Group, and Klaipedos Nafta, the owner and operator of the Lithuanian LNG terminal in Klaipeda, will charter the bunkering vessel as part of a contract signed with Schulte back in September 2016.
For more information on Høglund's Gas Solutions, and systems for LNG bunker vessels.