Powering the world's largest ethane carrier
Effective teamwork and expert engineering behind the successful delivery of the integrated automation and fuel gas supply and handling system for Pacific Ineos Belstaff, the world's largest ethane carrier.
Høglund delivers a meticulously engineered automation and control system for Babcock LGE's cargo handling and FGSS design and supply to the new Pacific Gas VLEC and demonstrates the ability to integrate complex energy solutions into one overarching automation system.
It is a considerable engineering challenge to effectively integrate automation and gas handling systems on gas newbuilds. Without properly considering automation and integration, the vessel is at risk of becoming too difficult to operate and maintain. A smooth and solid collaboration between the Jiangnan shipyard, shipowner Pacific Gas, marine technology specialists Babcock LGE and Høglund Marine Solutions was vital to achieving success a of project of this scope and complexity.
Luckily, good teamwork was never a problem and the project team was able to benefit from each other's expertise in their respective fields of competence, to design and ultimately deliver an integrated FGSS and Cargo Handling System.
The stakeholders were delighted with the vessel's overall performance during its sea trial.
"I am amazed that such a small crew can run such a huge ship, and the amount of technology and innovation and the engineering that goes into it is quite mind-blowing," said Fran Millar, CEO of INEOS and godmother of the vessel, at the launching ceremony in Houston a couple of months ago.
The delivery has been completed in just over 18 months, which is truly astonishing for a project of this proportion.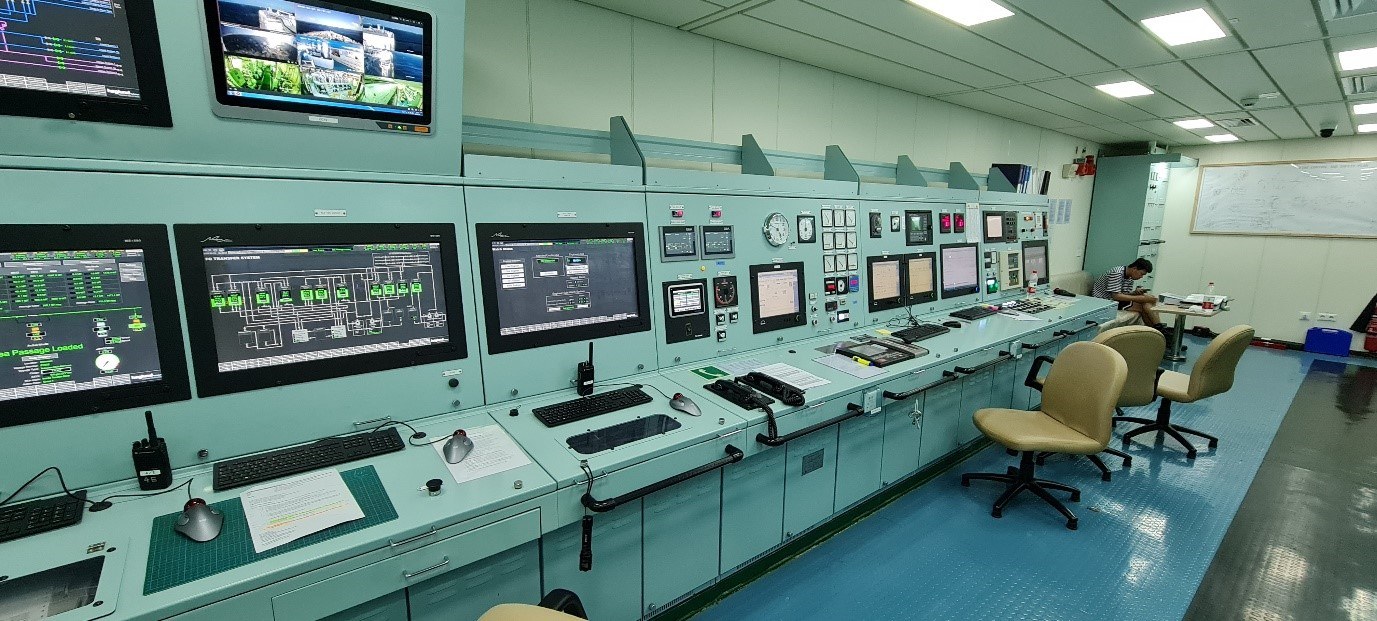 Engineering
Babcock LGE played a leading role in the project, responsible for the complete design, supply and advisory supervision/commissioning of the Cargo Handling System (CHS) and Fuel Gas Supply System (FGSS).
"We are proud to have worked alongside Høglund Marine Solutions on this 'first of a kind' ethane carrier. Collaboration and teamwork have played a crucial role in delivering this project in challenging conditions and we are delighted that the vessel is now in-service and operating well. Our ecoETHN™ solution, which combines the CHS and FGSS to offer the most efficient ethane cargo solution on the market, has been well received by the shipowner and works seamlessly with Høglund's automation and control system. " – Neale Campbell, Managing Director – Babcock LGE.
The Pacific Ineos Belstaff was also recently featured on Royal Institute of Naval Architect's 'Significant Ships of 2021' – a testament to the hard work and market-leading technological expertise of all involved.
For this project, Høglund Marine Solutions designed an integrated automation system with ship performance monitor and a customized control system for cargo handling and fuel gas system, based on Babcock LGE's design.
"We are proud to have been part of this amazing project and contributed with our most complete integrated automation and control system ever to the operational performance of this impressive vessel," said Duy Chau Do, Høglund Senior Project Manager.
The main focus was to develop a good interface and integration logic, to handle the complex gas handling operations designed by Babcock LGE in a safe and reliable manner.
"Most of the groundwork was laid in early 2021 with an early design of an overarching integrated automation and power management system. The owner, Pacific Gas, was proactively involved in the project, and we had vibrant communication over several months discussing all the details.
"When it came to cargo handling, we relied on Babcock LGE and their tremendous engineering capabilities. We had our most senior engineers work throughout the summer on translating the gas safety and alarm matrix from Babcock LGE into Høglund software logic and to ensure that all signals were treated correctly."
Installation and Commissioning
The global pandemic posed a major challenge to the project team to successfully install and commission the new integrated, automated systems by December 2022.
However, the project sailed through this phase without major difficulties, again, due to the efficiency of and good communication between the yard, owner and technology suppliers.
The yard did most of the installation remotely, assisted by Babcock LGE and Høglund.
"The Jiangnan yard did a very good job in the installation phase, and I when I joined the crew for commissioning, the equipment was up and running," said Trond Wærstad, Høglund Senior Automation Engineer, who after several long stays at different quarantine hotels in China, finally managed to board the vessel in early October.
Trond spent the next two months in China – choosing to skip Christmas celebrations – while commissioning, troubleshooting and crew training were carried out. His enormous knowledge, energy and dedication didn't go unnoticed. The same goes for his colleague, Bendik Hvatum, who boarded the vessel later in Houston for the gas sea trials.
"I would like to specifically note the efforts of your site engineers Bendik Hvatum and Trond Wærstad and their knowledge and swift updates on board," said John Ewing, Babcock LGE's project manager.
The work carried out by Trond, Bendik, along with many more engineers, project and supply chain managers from Høglund and Babcock LGE, led to a complete, intuitive and easy-to-use specialized system that safeguards the necessary operational and safety requirements of the vessel.
"During the entire project, we continuously strived to make modifications based on feedback from the owner and further develop the system. As a result, the owner now has a system that is flexible, reliable and easy to modify," concludes Duy Chau Do.
The second in a series of four projects has recently been delivered and will be in service during June with ethane first-loading in USA in June.
Key Factors that led to the Success of this Project
Høglund's unique understanding of the interface and integration requirements
Babcock LGE's advanced gas systems design
Good project teamwork between the owner, Pacific Gas; the yard, Jiangnan; and technology experts Babcock LGE and Høglund Marine Solutions
Professional installation of the equipment by the Jiangnan yard
Høglund's hands-on service and commissioning personnel swiftly and effectively solving any issues on board the vessel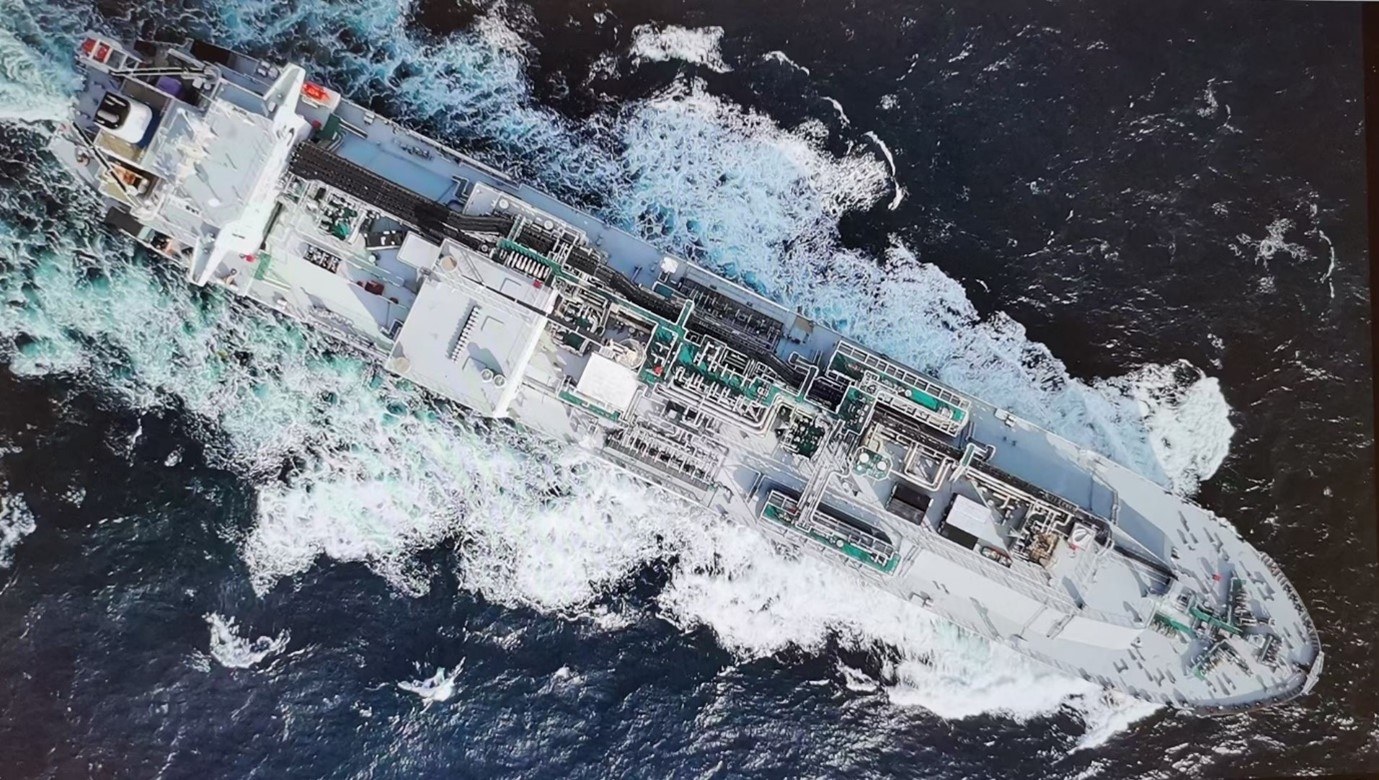 Pacific Gas (Hong Kong) Holdings Limited provides integrated and competitive supply chain service for a full range of clean energy and its derivative by-products in the international market. The company owns and operates a modern fleet of 16 ocean-going vessels that can transport a combined 4.8 million of annual tonnage, making Pacific Gas one of the largest ship owners in VLCG and LEG/VLEC sectors.
Built in Jiangnan, China, and operated by Pacific Gas, the 99,000 cubic meters Pacific INEOS Belstaff is made of approximately 18,000 tonnes of steel and 40,000 meters of piping. At 230m, it is longer than two football pitches combined.
Babcock LGE is a world-leader in cargo handling and fuel gas supply systems for the liquefied gas markets. Its environmentally-focused technologies improve vessel efficiency and enhance performance, delivering value to customers throughout the entire life of the vessel.